Regular price
$279.00 USD
Regular price
$349.00 USD
Sale price
$279.00 USD
Unit price
per
Sale
Sold out
EXERCISES
T-Grip 7' Double Straight Handle Olympic Bar with Rotating Sleeves – The TGrip Double Straight Handle Olympic Bar is a full-length Olympic bar engineered by T-Grip Barbell that has two sets of neutral grip handles positioned parallel to each other for narrow grip and wide grip pressing or rowing during strength training. Parallel grip or neutral grip pressing has been around for a long time, and there are different bars, logs, and machines that are used for parallel grip pressing or pulling.
The innovative designs of T-Grip Barbells differ from any other parallel grip bar. The T-Grip Barbell has the advantage of having an angle towards the center of the bar between the vertical handles. This will create open space for the user's body, which enables you to perform certain movements and exercises that are difficult or impossible to perform with other parallel grip bars that have a box-frame design.
The T-Grip Barbell is the only parallel grip bar that can be used as an Olympic-sized EZ-curl bar, which makes this a universal bar that can be used for the widest range of exercises. The look and feel of the T-Grip barbell is like no other. The comfortable knurled handles will allow you to confidently perform your training as you work with the T-Grip barbell's strength, stability, and balance.
T-Grip Barbells are uniquely designed and can be used for a wide variety of training. They are the only parallel grip bars with the option of a traditional cambered EZ-curl bar integrated into the bar design, providing versatility. T-Grip bars are designed with curves that contour to the body, enabling users to perform movements and exercises with comfort, balance, and stability. The 7-foot T-Grip bars are crafted with high-quality materials to offer superior construction. The Olympic-size T-Grip bars are popular in powerlifting, bodybuilding, sport-specific training, injury prevention, physical therapy, and recreational fitness training. "Not just a Bar - It's A Brand."
Designed for use with Olympic plates with a 2" center hole
High-quality knurled grip on double straight handles
Cambered curl bar grips
Ergonomic placement of handles is set for the average person or athlete
Designed to fit onto all Olympic-width commercial benches, cages, and racks
Safe Weight Load Rating: 600 lbs. +

7' Long
20" Between the close grips
26" between the wide grips
Weight 60lbs
Benefits:
It has the feel of a traditional Olympic bar but is more comfortable and versatile. It is slightly heavier due to the unique diamond handles that provide superior training alternatives. The T-Grip barbell can be used using a neutral grip or as a multi-grip barbell.
Break away from conventional bars and experience an explosion in your training regimen. Use the T-Grip Barbell as an addition to your current training devices.
It is ideal for all athletes, including strongman competitors, who must practice lifts to improve their performance (i.e., during the log press). These handles are set up for ideal parallel grip pressing.
Escape shoulder pain, but continue to experience the benefits of bench pressing and shoulder pressing as with an Olympic-style bar. The design of this barbell is unlike any other on the market. It is far more versatile and made with better-quality materials for superior comfort and durability. Its unique design simplifies multi-grip exercises.
The T-Grip barbell professionals understand that people have different needs, so they offer several bar choices. These can complement any body size, training style, and any demands for weight and space. This spacing not only creates natural motion it also provides ample room in between the handles to perform all exercises with no interference. During training, the seven-foot T-Grip bar can be used in addition to the standard Olympic bar. Some might find that it replaces it. At the very least, you will use it very often in your training routine.
Share
View full details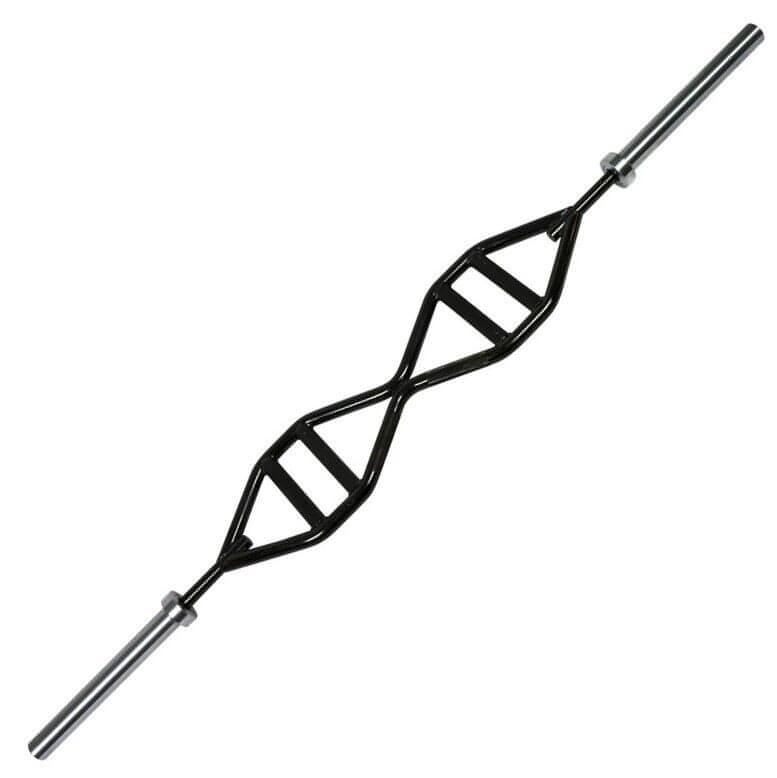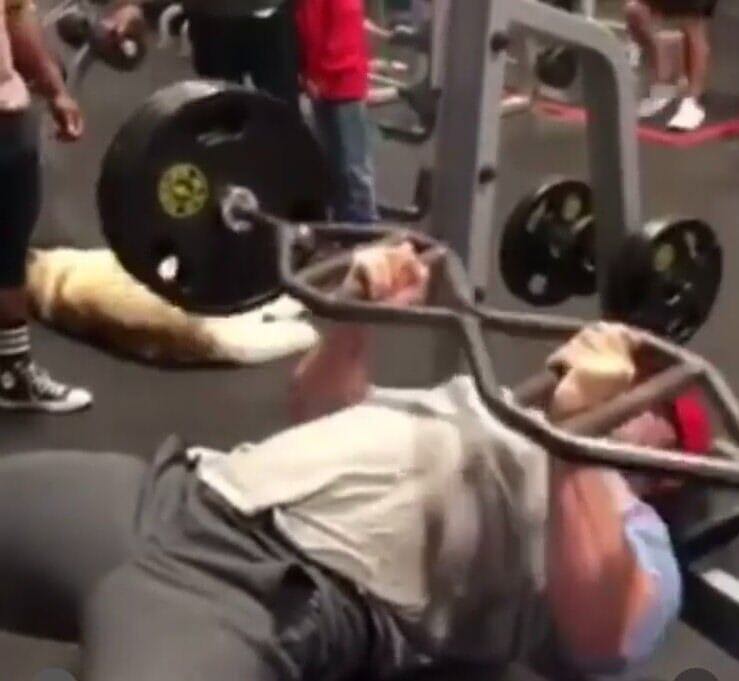 OUR PRODUCTS ARE PROUDLY MADE IN THE USA*

SHIPS FROM US WAREHOUSE WITHIN 2 BUSINESS DAYS

WE GUARANTEE YOU'LL LOVE OUR TGRIP PRODUCT
WHY CHOOSE TGRIP?
EASY TO USE ANYWHERE

Ditch the excuses! TGrip can be used anywhere. Take it to the park, keep it in your trunk or leave it in your home gym. Straps can attach to the wall, floor, ceiling or outdoor items like a tree, fence or playground.

1000s OF WORKOUT OPTIONS

The sky is the limit with TGrip workouts. With multiple ergonomic grip options, you will isolate muscle groups like never before. Every Tgrip order comes with a workout guide and access to the Ergonomic Lifestyle Protocol.

WORKS WITH PLATES, STRAPS & BANDS

Ditch the elbow, wrist and shoulder pain with TGRIP! Our patented bars are designed to help you lift more while maintaining proper form and ergonomics. See the results right away.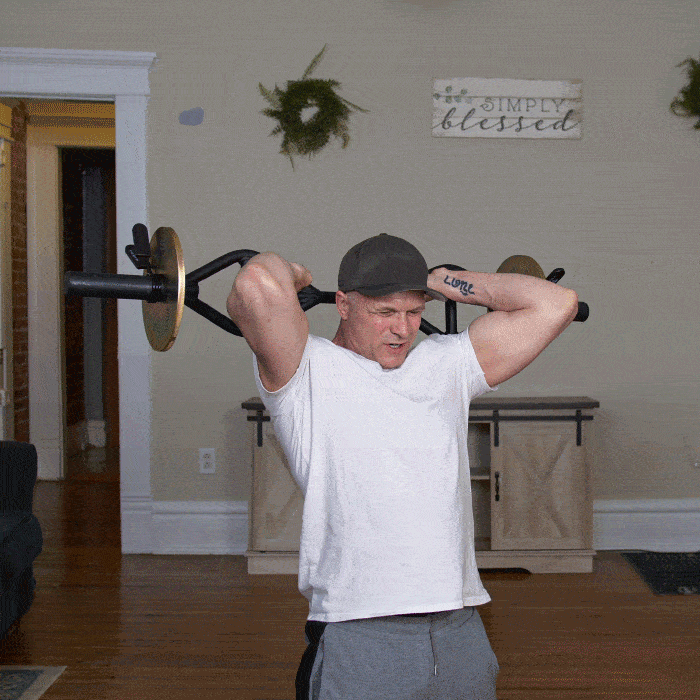 PLATE WORKOUTS
Originally developed and patented by "TGrip" Tim Fitzpatrick, The Original TGrip Bar is designed to keep your hands in neutral positions, reducing stress on your joints during exercise. This bar is designed as an effective training tool for beginners and advanced fitness professionals. Light enough to use for younger people and older adults and robust enough to hold the weight needed for bodybuilders and strength athletes.
GET IT NOW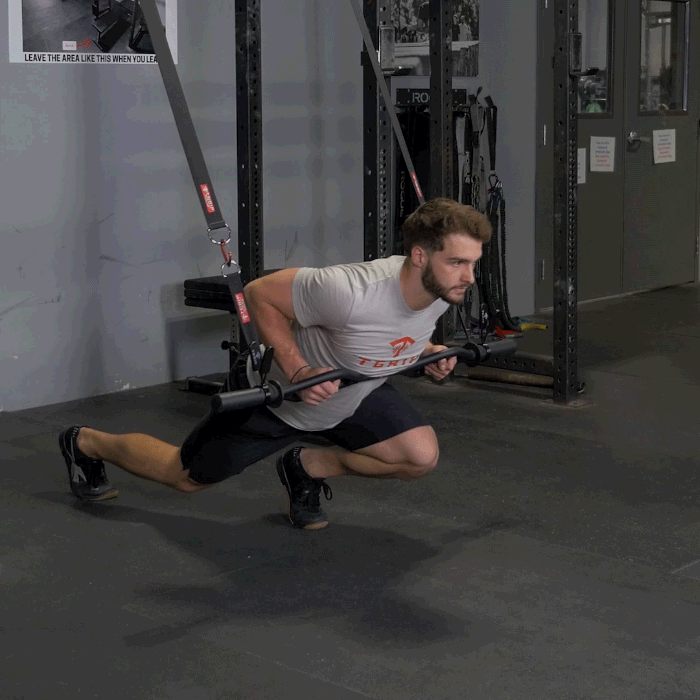 SUSPENSION WORKOUTS
Intensify Your upper and lower body workouts with multiple grip variations, train every muscle from every angel.
GET IT NOW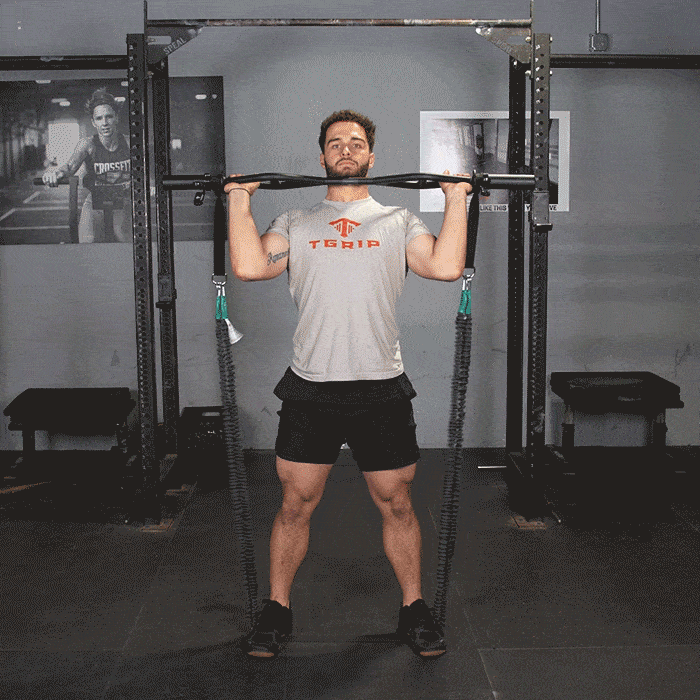 BAND WORKOUTS
The Original TGrip Bar provides multiple grip options. These options allow for any exercise training in any body part while reducing the stress on your wrists, elbows, and shoulders, significantly reducing the chance of tendonitis in the elbows and shoulders and injuries that come with the overuse of the standard straight bar.
GET IT NOW